James A. Hopper, RFC | 8250 Haverstick Road, Suite 230, Indianapolis, IN  46240| 317.439.4320 | jhopper@moneyconcepts.com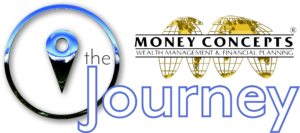 When we put our team together, we had one main mission in mind–Help people take the stress out of money! Financial stress causes more divorces than any other factor. It doesn't have to be that way. This stress causes a ripple effect causing workplace struggles, school issues and relationship strain for individuals and families.
Our business is built on relationships. Our clients become family. We don't give handshakes, we give hugs. We pride ourselves on getting invited to graduation parties, weddings and other family functions. One of the biggest assets we have is the relationship we have with our broker dealer, Money Concepts. We are 100% independent, which allows us to focus on the needs of our clients only and not on the agenda or sales needs of a parent company.
Our 3D Process gets to the heart of the client. We help guide our clients to work toward what matters most to them by only focusing on the things we can control. Generally, people are focused on their families, occupations and recreational interests. We use money as a tool for clients to accomplish their goals and provide a road map for them to get there. By focusing on their "why", our team formulates a comprehensive plan to show them how they are going to live their best life.
Services offered:
Comprehensive Financial Planning
Retirement Planning
Life Insurance Reviews
Long-Term Care Assessments
College Planning
401(k) Rollovers
Small Business Planning:
Group Retirement & Life Insurance Plans & Reviews
Small Business Owner IRAs
Succession Planning
Buy/Sell Agreements
INDEPENDENT CONTRACTOR OF MONEY CONCEPTS INTERNATIONAL, INC. All securities through Money Concepts Capital Corp. Member FINRA/SIPC. WES Financial Planning & Advisory is an independent firm not affiliated with Money Concepts Capital Corp.